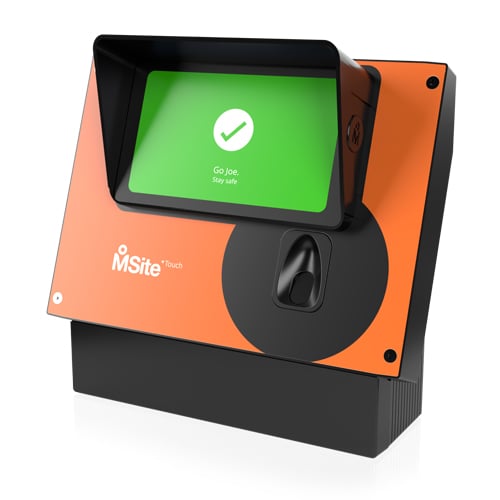 MSite Fingerprint Reader
The MSite Fingerprint Access Control System can be used as a biometric fingerprint reader, or in tandem with the MSite Workforce App for contactless sign-in and site access.
Download MSite Touch Overview
Fill in the form to download the MSite Touch overview
The 'new normal'
Effective fingerprint entry systems, or contactless biometric solutions, are becoming the 'new normal' in construction site access during modern times. Significantly reducing the risk of COVID-19 spreading and site closures and improving worker safety.
The MSite Fingerprint Reader provides site teams with a powerful solution to mitigate the spread of COVID-19 on site. It securely manages site access control and accurately records time & attendance, validating worker ID through the latest biometric technology.
Download MSite Brochure
Fill in the form to download our brochure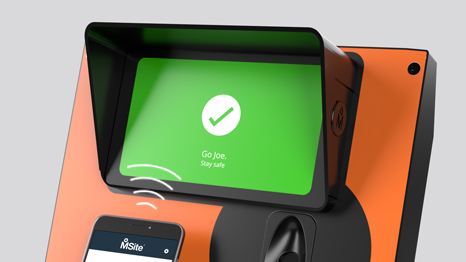 Contactless Sign-in and Site Access
Operatives use the MSite Workforce App to interact with the device for contactless biometric sign-in & site entry, utilising their mobile's built-in biometrics to verify their identity.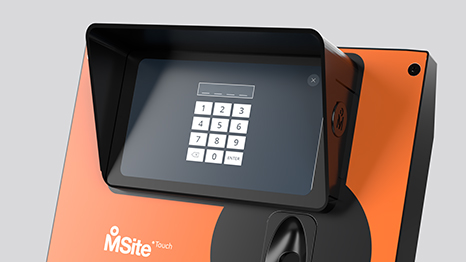 There is a PIN fallback option for site visitors or operatives who cannot utilise biometric options.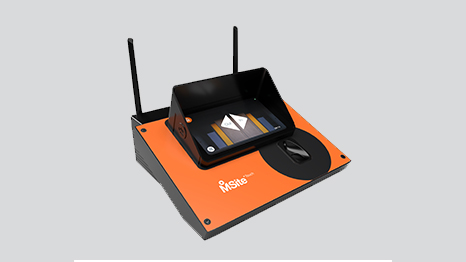 Suitable for Remote Sites
The 4G version is ideal for remote site setups, or sites with no fixed perimeter, as you can easily move the device from one location to another.
Find out more about how you can benefit from MSite's reliable, safety-enhancing commercial fingerprint scanner, as well as other workforce management tools.
Request a Quote
Please fill in the form to request a quote for an MSite Fingerprint Reader.
Q.

Does the MSite Fingerprint Reader offer a contactless option?

The MSite Workforce App is compatible with the MSite Fingerprint Reader, leveraging smartphone biometrics to authenticate the worker's identity which can then be used as a contactless token to sign-in and access the site.
Q.

Is there a PIN fallback option?

The MSite Fingerprint Reader offers a PIN option for workers who cannot utilise the biometric option, such as those with damaged or incomplete fingerprints.