Name: Cassandra Hughes
Job title: Site Support
Company: VINCI Building
Client: Hywel Dda Health Board / NHS
Project Name: Glangwili (Withybush) Hospital Fire Upgrade Scheme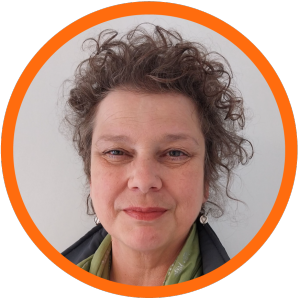 This is my first role within the building/construction/fire upgrade environment. My career background has always been focussed on health & safety and the importance of ensuring that all staff, clients, visitors etc are as safe as possible at all times. Previously I have only used manual signing in and out systems so have truly appreciated the scope of MSite in ensuring that records are accurate in case of a fire but also that we have all relevant information about our sub-contractors should the same be required in an emergency.
Q. Tell us about your project? What is the scope of work and what are some of the challenges you face?

A. This is not a usual construction site. We are working within the main body of two hospitals which, as you can imagine, offers up daily challenges. These challenges are managed between the client team, Project and Construction Managers and Sub-Contractor Managers. At the forefront of all stages of our work we have the client's assistance to isolate areas (and alarms etc) and we need to be constantly mindful of the fact that these are working environments with both staff and hospital visitors to accommodate.
Q. What data are you capturing to make your on site processes more efficient, and how does MSite support you with this? What products are you using?
A. We are using two MSite Biometric Readers, the Supervisor App, Workforce App and Location Check In to address the challenges of knowing who is on which site, when and where, having confidence that they have been inducted and then capturing various data points about the individuals.
Q. Which MSite products are you using to help manage your workforce and what impact has MSite had on your site operations?
A: Both projects operate a manual and MSite sign in procedure. I have only been in post for 3 months and with some work and the co-operation of both sites, I am finally being able to get a more accurate view of the hours worked on each site. A Fire Roll Call on one site was successfully undertaken recently.
I use the reports weekly to collate hours worked across each sub-contractor. The hours worked feed directly into Vinci's KPI for health and safety.
Q. You recently started using MSite. How are you finding this functionality?

A.

MSite is easy to use and gives me a clear picture on a daily or weekly basis of who is on site.

I am involved in the induction process after the Construction Managers have undertaken their part of the process.

I am able to ensure (for the most part) that appropriate qualfications etc are uploaded onto the system and that each inductee has been fingerprinted and knows how to use MSite moving forward.
Q. What are the main benefits of MSite?
A. MSite has aided our teams to report more accurate figures, making the process more productive.
Q. You've recently started working collaboratively with MSite. How would you characterise this new collaboration and what is your assessment of the relationship so far?

A. I have taken on board the advantages of using MSite and have been and will continue to be keen to learn any other efficiencies that MSite can offer that feed into the lean management process.