Enhanced Contractor Vetting
MSite Enhanced Vetting enables management to order physical checks of competency and right-to-work documentation from their workers, as a part of the workforce registration process.
Effective contractor vetting is essential for construction sites, as failure to do so can result in financial penalties and severe reputational damage - so take steps before this affects you.
Vetting your workforce is essential for sites. Failure to do so can result in financial penalties and severe reputational damage.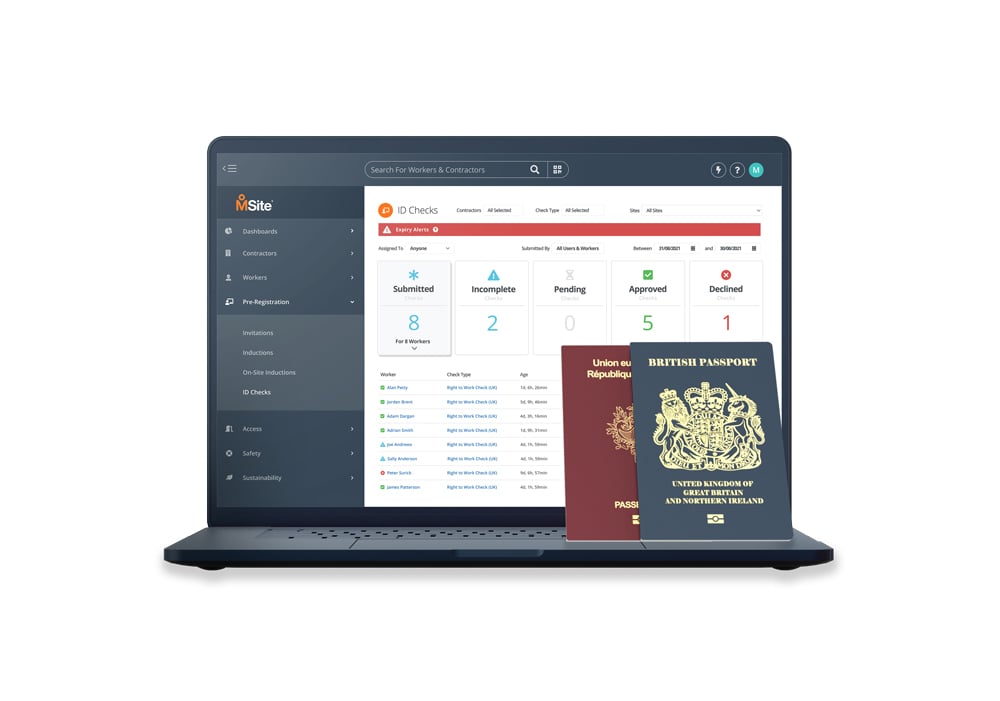 Verify your workers' identities with in-depth contractor vetting
Not only are unqualified workers a danger to themselves on construction sites, they're a danger to all other workers and the project as a whole.
MSite Enhanced Vetting allows your contractors to upload all relevant identity and qualification documents to an online portal, which can then be checked on your side before the process moves further, guaranteeing all workers are fully qualified and legally able to work on your site.
Download the Enhanced Vetting Overview
Fill in the form to download the MSite Enhanced Vetting overview
Right to Work Checks
Our Right to Work check ensures workers know which documents they need to bring on day one, so you can scan them to their profile.

Save Time & Money
Employees and subcontractors can register themselves online using the MSite platform before starting work on your site.

Tailor by Role
The level of vetting can be tailored to workers in particular roles, allowing stricter checks for roles that require specific or higher-level qualifications.
The Importance of Regularly Vetted Digital Documents
Nominate someone from your site team to physically inspect worker documents or certificates and help strengthen compliance by ensuring all documents are vetted and captured digitally - making checking compliance faster and simpler.
Workforce data can then be replaced and updated as needed when documents or qualifications change, allowing you to have the most up-to-date version of your employee profiles as possible. To avoid inappropriate hires and potential legal issues down the line, always ensure your workers' documents are the most recent versions.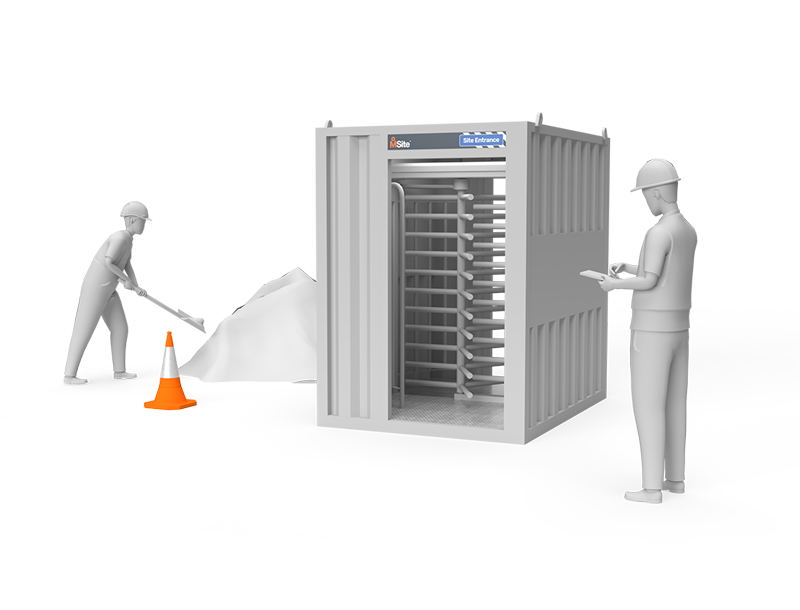 When it comes to contractor vetting, we've got your back
✔️ Avoid costly fines, prison time and site shutdowns due to hiring illegal workers. Also prevent negative press and PR, which causes damage to your reputation as a contractor.
✔️ Complete enhanced verification checks for workers on sensitive sites, for example creating a DBS check workflow for school projects.
✔️ Our contractor vetting solution ensures compliance with new right-to-work procedures, such as supporting share codes and Frontier Worker Permits, in line with new Home Office legislation that came into effect 1st July 2021.