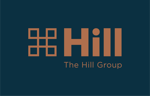 Key Person: Tom Mills
MSite Solutions: Supervisor App
Duration: 31 months
Value: £27 million
One of the UK's leading house builders, Hill Group, opted for the MSite Supervisor App to help them manage their on-site workforce during the development of 145 residential housing units in Newhaven, East Sussex. We caught up with Tom Mills, Project Manager on the site to share his experience of the Supervisor App.
"The Supervisor App is so user friendly and easy to manage – the system really works."
Tom Mills
Project Manager, Hill Group
Hill required a solution to accurately capture and report on worker time & attendance, but the large site setup with a vast perimeter and multiple access points meant access control turnstiles were not a suitable option.
The Supervisor App's portability and low cost when compared with biometric hardware, acted as a suitable solution to address these challenges. Tom Mills, Project Manager on the site said; "Large scale housing projects can be tough to manage and accurately record attendances on a pen a paper system. Using the Supervisor App, the gateman can record attendance digitally, which allows us to see our recorded operative time and attendances live. The system is user friendly and by the gateman correctly using the system we have saved management time double checking signing in registers"
Tom is referring to the new 'Kiosk Mode' feature that allows users to manually capture time & attendance information, data then feeds into KPI reports and live dashboards, which can be viewed at site or group level. Alternatively, operatives can contactlessly clock in & out using their MSite Workforce App, with it leveraging smartphone biometrics and GPS to validate their identity and location.
Tom went on to say; "The previous paper-based system we used needed management and I'd constantly be checking to see if people were signing in & out. We'd experience shortfalls in the number of workers on-site, for example we'd have 90 people on-site but only 70 had signed in." Digitalising the process has mitigated this issue. The Supervisor App allows him to view exactly who is on site in real time straight from his phone or tablet.
He summarised with; "The Supervisor App is so user friendly and easy to manage – the system really works."