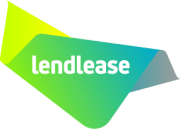 MSite Solutions: Access & Attendance and Online Inductions
Duration: 10 years
Value: £1.5 billion
As Southwark Council's development partner, Lendlease was selected to carry out the regeneration of over 28 acres across three sites at the heart of Elephant & Castle. The vision for the £1.5 billion regeneration is to build on the area's strengths and character in order to re-establish Elephant & Castle as one of London's most flourishing urban quarters.
"MSite saves us considerable time in reporting and allows our on site project team to focus on managing projects on site, while giving our head office instant visibility to all the data needed in real time"

Lendlease
The Challenge:
With the work on the project covering 3 distinct sites in its initial phase and a total of 8 sites for the life of the project, there was a need for an access control system that could cope with cross site access rights and a complex set of reporting requirements for the client.
As part of the project, Lendlease were required by Southwark Borough Council to demonstrate their commitment to the development of local skills and labour, including the initiation and running of apprenticeships and skills training programmes.
The Solution:
During the successful delivery of this project, Lendlease approached MSite to provide an automated solution for all the required site reporting and management, including the monthly automated diversity reporting. Working closely with the on-site team, a quarterly report was devised which provided the exact information required to satisfy the complex client requirements, including reporting on the key groups and the respective time spent working on site. This report was automatically produced ready for distribution directly for the client and used to show key progress against diversity and local labour targets.
The Result:
MSite's comprehensive reporting engine answered all of Lendlease's reporting requirements and more. Lendlease staff estimate that without MSite, they would require one person per site for the duration of the project just to create the diversity reports alone. This equates to a cost saving of over £200k for the life of the project on this element alone. This report is also expected to be a standard, best practice report for other similar projects.