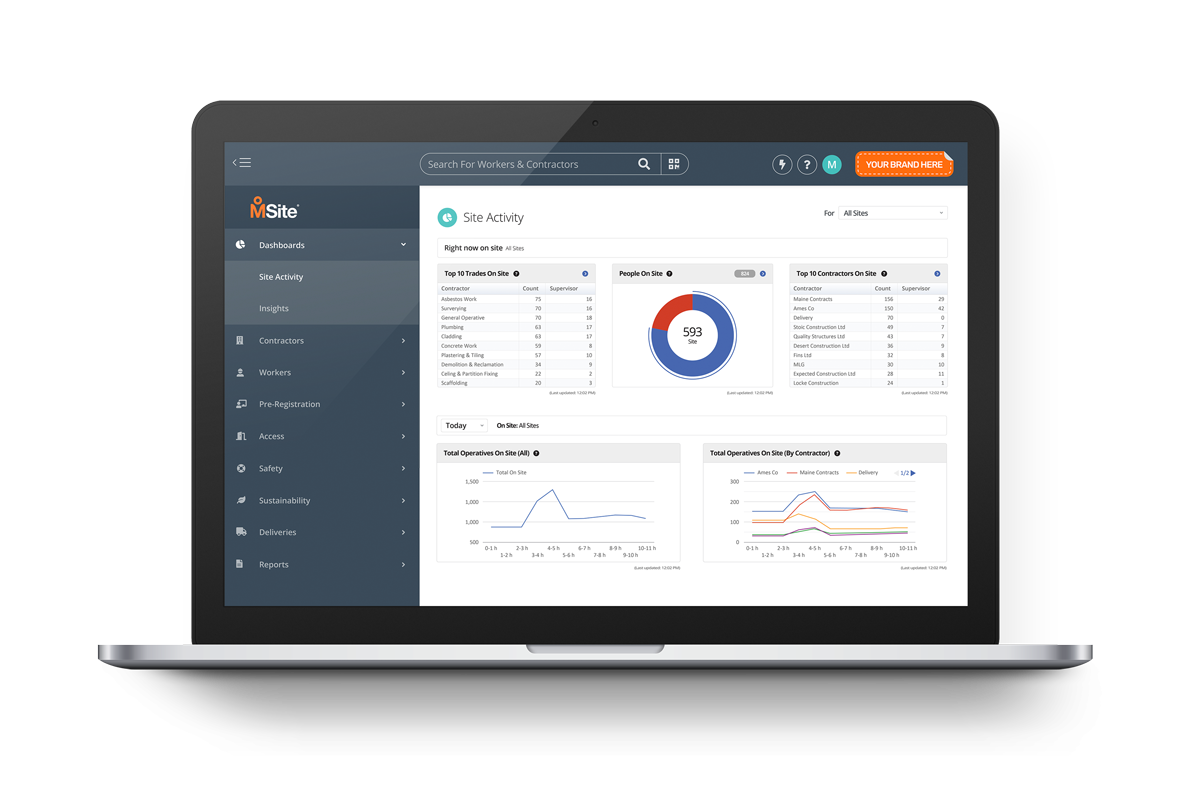 Leading the way in workforce management
MSite gives head offices the tools to analyse workforce and site data centrally, providing powerful insights to drive new levels of productivity and safety. Live dashboards and KPI reporting provide total visibility of workforce data and sub-contractor performance across all sites.
Benchmark the best-performing sites within your project portfolio and set site targets across your business. Analysing data centrally gives a holistic view of overall business productivity levels and safety compliance. Construction companies are therefore able to report on KPIs such as total build hours and hours saved using online induction software, as well as keeping track of their entire on-site workforce in real time, for example, via a fatigue management system. Company-wide data equips head offices with the information they need to drive key improvements; for example identifying best practice 'champion' sites and monitoring health & safety compliance accurately.
MSite hosts worker data on a secure cloud-based platform. Standardising data collection across all sites allows for greater accessibility and consistency of worker data across your business. MSite worker profiles act as digital passports between sites which utilise MSite, eliminating time fraud of registering workers and vetting accreditations again. Of course, it's fully GDPR compliant.
Enhances safety & productivity
Interested?
Find out more about how you can benefit from MSite's reliable, safety-enhancing workforce management tools.