Choosing a time and attendance software solution for construction sites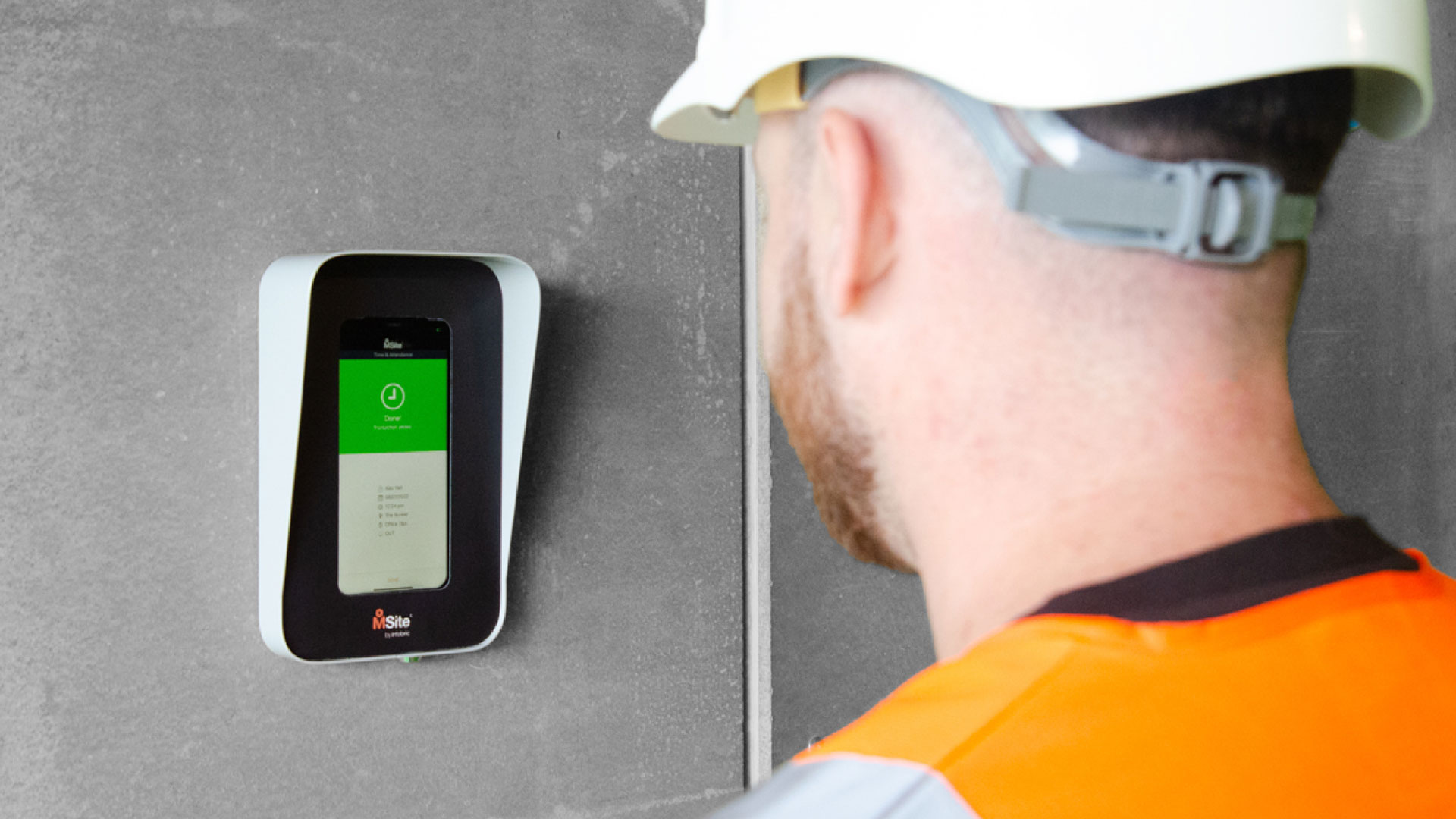 Looking for a way to record the working hours of your employees?
Gone are the days of traditional clocking-in machines and punch cards. It's fair to say, time and attendance systems have advanced significantly over the last couple of decades – and, as a construction manager, you now have a wide range of high-tech digital options to choose from.
The question is, which is the best one for your site?
Here at MSite, of course, we're slightly biased. We believe that our time and attendance software is a fantastic option for all construction projects – big and small. Not only does it control site access and offer instant visibility of your site operations (therefore assisting with day-to-day workforce management), it can also be used to inform future resource planning and improve productivity.
But we appreciate it's a big decision. And to ensure you invest in the right system for your requirements, we recommend considering the following factors:
Factors to consider when choosing a time attendance system
1. What do you need the time attendance system to do?
It sounds like a silly question. But before approaching a potential supplier, think carefully about what you want from your new time attendance system. Will it simply be used to record your staff's working hours? Or would you like it to validate their accreditations and qualifications? Does it need to have integrated site access control? Or perhaps attendance reports would be beneficial?
Establishing your key objectives – and the specific features that you require – will help you to refine your search for a suitable supplier, and find a system that is a good fit for your construction site.
2. What is the best way for your workers to record their attendance?
It's important to find a time and attendance system that works practically on your premises.
For example, if the site has a distinct perimeter, a biometric fingerprint turnstile and software system could work very well – restricting access and keeping track of who is currently on site. But if it doesn't have a perimeter, a free-standing or wall-mounted device may be more convenient.
If you'd like to prevent the spread of germs a contactless-entry system may be beneficial. For example, you could look for a system that uses facial recognition technology instead. Or (if your employees are tech-savvy), a system that uses their own phone's biometrics.
There is a wide range of hardware and software combinations available. And again, establishing exactly what you need, will help you to narrow down your search and select the best system.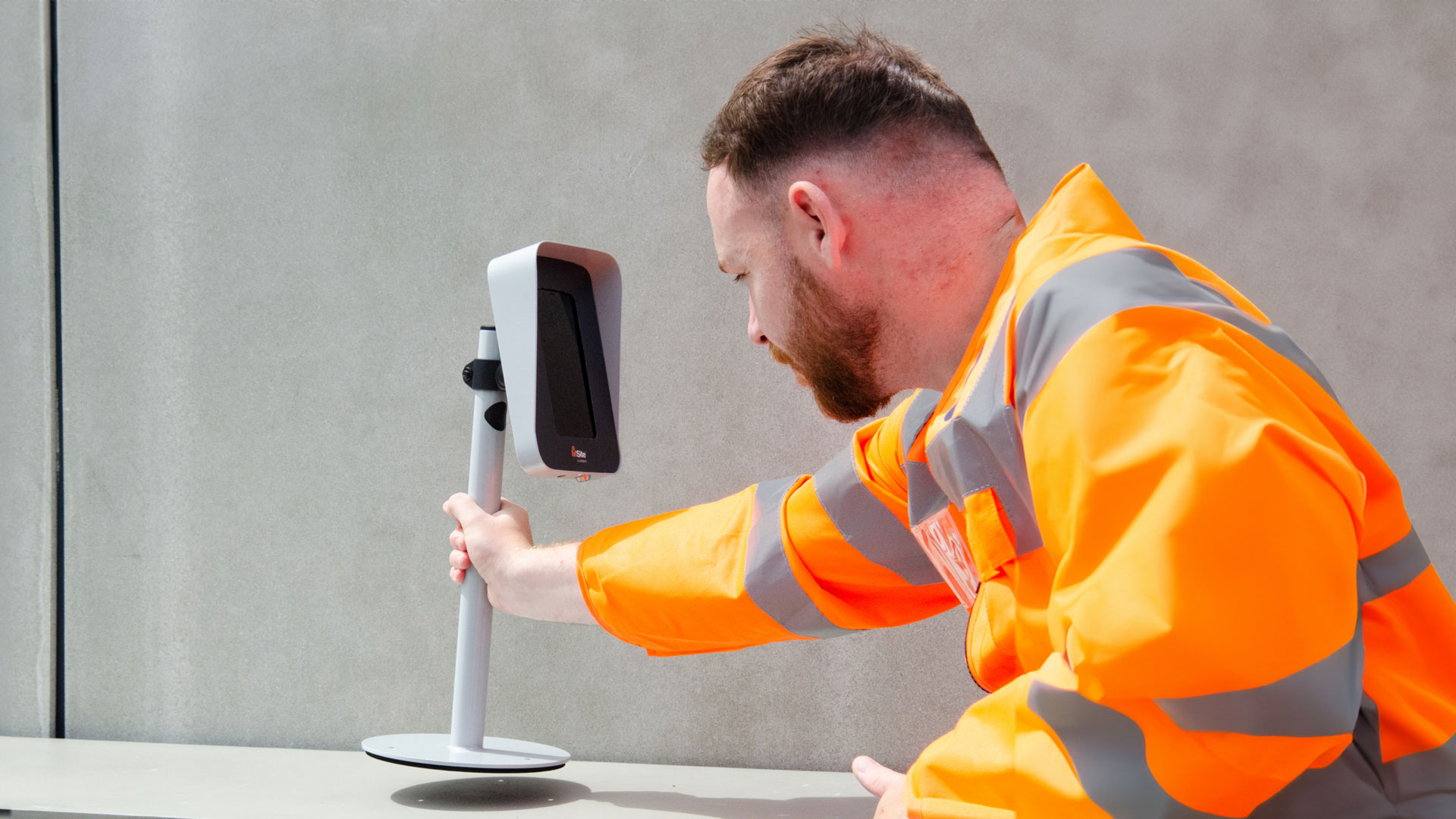 3. Does the time attendance system need to be scalable?
When choosing your time and attendance software, it's a good idea to think long-term.
A particular system may be suitable for your current needs. But what about in a few months or years? Do you have bigger projects in the pipeline? Will your head office need to access data for multiple construction sites in the future? If so, it's worth finding a scalable system – such as MSite – that can grow alongside your business, and meet your requirements for many years to come.
4. What is your budget?
This is one of the key deciding factors. If you're purchasing or upgrading any kind of system on a company-wide scale, you must consider very carefully how much you can afford to spend.
Again, focusing on what you actually need can help you to establish a suitable budget. For example, if it's a small one-off project – and you just need the system to record staff hours – a basic time attendance system is likely to be adequate. But if you plan to use the system for many different projects, and would like access to in-depth data, it may be worth investing a little more.
Keep your requirements in mind and choose something that suits both your site setup and budget.
5. Would you like training and technical support?
Not all time and attendance software suppliers are the same.
Full-service companies have complete ownership of the software development process. And in the event of an issue, they're likely to have a support team on hand to help. By contrast, resellers don't tend to have their own development team – therefore, if you require any kind of assistance with your new software, you will likely be referred back to the original development company.
This is certainly something to consider. If you're looking to buy something more than a straightforward clocking-in system, the chances are, you'll need at least some training and support. And when choosing your supplier, it's a good idea to make sure they can provide this.
Here at MSite, we offer all of our customers access to the 'Knowledge Base' – where you can find user guides, troubleshooting guides and user information. What's more, our support desk is always open and happy to assist with both product training and software issues.
Find out more about the MSite time and attendance system
We understand, choosing an appropriate time and attendance system for your construction site requires careful thought and thorough research. It's a significant investment. And you want to be sure you're getting it right. Which is why, to help inform your decision, we're happy to provide as much information as possible about the MSite Site Access & Attendance module and its key features.
Our product brochure is a great place to start, offering a general overview of the system and the benefits it can provide. Further information can also be found on our site. And if you have a question, you're always welcome to get in touch. We will happily talk you through the system and can advise on whether it is a suitable match for your time attendance requirements.
Simply give us a call on 0333 456 2001. Or if you prefer, fill out our online contact form and a member of the team will respond to your enquiry as soon as possible.