Construction during the pandemic: how has the industry persevered?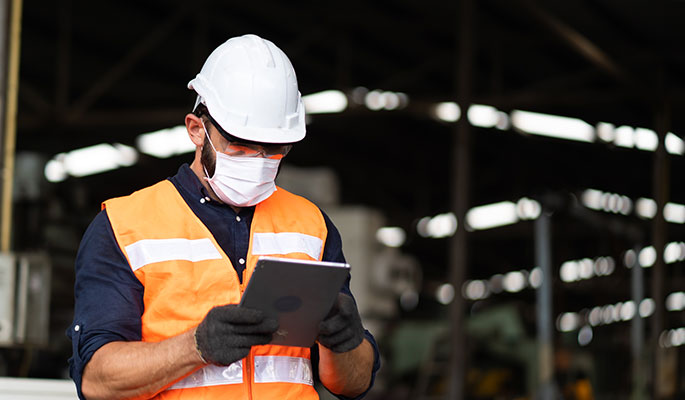 Deemed as 'essential', construction work has been permitted throughout the pandemic. And although 41% of staff were furloughed during the first wave of infections, this rapidly reduced to 29% by May 2020 and – for most companies – day-to-day operations have continued.
But, it certainly hasn't been easy.
Whilst they haven't been forced to shut, building sites have faced a range of unprecedented issues, from keeping employees safe to managing disruptions to the supply chain and maintaining productivity. And contractors have had to rethink the way they work, developing new strategies and re-considering their health and safety protocols, to help them adapt to the 'new normal'.
For most companies, digitalisation has been the key.
It's fair to say, the construction sector has been very slow to embrace technology. But COVID-19 has acted as a catalyst for change and many contractors have begun to realise its benefits. Here we take a look at just a few ways in which digital solutions have helped over the last 12 months.
1. Productivity
Low-productivity was an existing issue within the construction industry. In fact, there has been no improvement in this area for decades – and the pandemic has only made the situation worse.
According to the Office of National Statistics (ONS), construction activity fell by 2.6% in Q1 of 2020, and by 5.9% in March. The Construction Products Association has also estimated that construction output fell by 25% last year, with the largest falls in private housing and commercial projects.
However, digitalisation has helped to minimise this problem as much as possible.
Lots of companies have turned to workforce management platforms – such as MSite – to improve their day-to-day productivity (at a time when it is needed more than ever before). These platforms allow site and head office teams to see real-time data about their current projects. And this insight allows them to make better decisions, ultimately boosting their efficiency and productivity.
More information on how digitalisation can drive productivity in the construction sector can be found in our white paper: 'Digitalisation Demystified: Five Tangible Benefits for Construction'.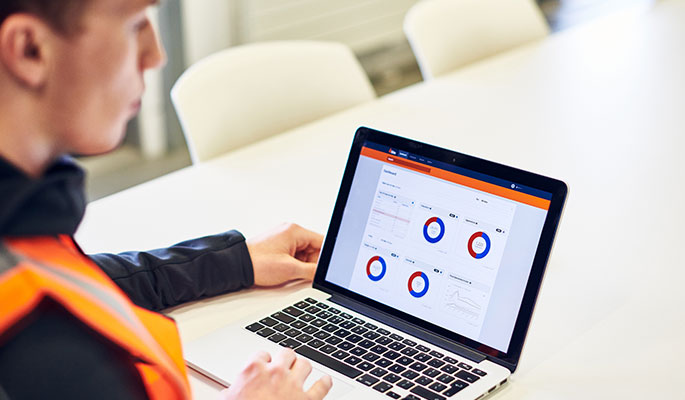 2. Safety of staff
Not only can digitalisation in construction improve productivity, but it also enhances safety. And at a time when staff safety and welfare is paramount, this benefit cannot be overlooked.
In the last year, many building sites have swapped traditional access solutions for 'contactless' biometric entry – such as that included with the MSite Workforce App. This uses the existing biometric capabilities of each site worker's smartphone, including facial recognition and fingerprint technology, to prove their identity and verify their site credentials. And as there is no need for them to touch a communal device, it significantly reduces the spread of germs and pathogens.
The Workforce App also has an in-built 'track and trace' solution, as well as social distancing reporting. As such, it offers an easy and effective way for contractors to ensure their sites are complying with strict government guidance and take part in the NHS Test and Trace system.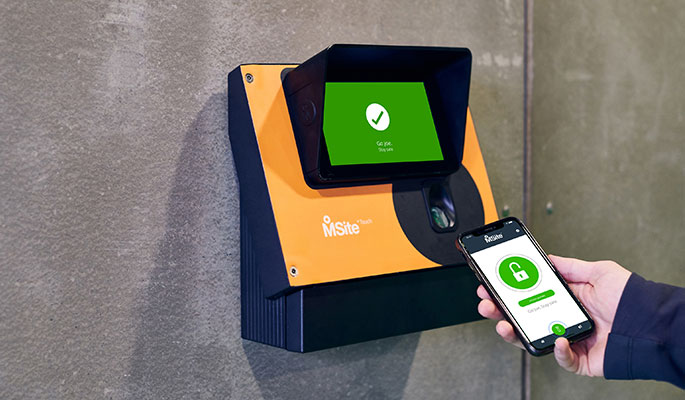 3. Communication
With people told to 'work from home' wherever possible, all sectors have faced communication challenges throughout the pandemic. Most have adopted conference tools – such as Microsoft Teams or Zoom – to stay in touch with their staff. But for construction, it's not that simple.
Construction companies often have multiple sites up and down the country, and can employ hundreds if not thousands of workers at any one time. Keeping in contact with them all is difficult. Which is why, once again, many have embraced a digital solution to overcome this problem.
Workforce management apps (such as that provided by MSite) typically offer direct-to-worker notifications. These allow site teams to communicate with their workforce in real-time, perhaps to convey important safety announcements or notify people of a change to their shift pattern. And read receipts can be generated to show who has read the information and who hasn't.
Such notifications are quick, easy and enable better communication across the entire workforce. And they're another example of how digitalisation has helped construction to survive the pandemic.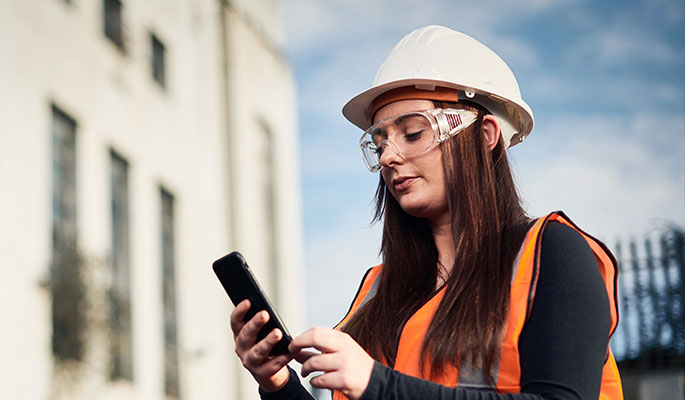 Need help with construction digitalisation?
The last 12 months have been very difficult for the construction industry. Whilst work has been possible, it's certainly been tricky – and as a contractor – you're likely to have faced many hurdles along the way. If you're struggling, digitalisation could be the answer and we're here to help.
MSite is a leading construction workforce management system, that combines cutting-edge software and best-in-class hardware, to drive both productivity and safety. These are tough times. But our platform can help you to survive the pandemic, and provide many long-term benefits. We've helped many businesses to embrace construction digitalisation already, and we could do the same for you.
To find out more and speak with a member of our team, simply give us a call on 0333 456 2001. Alternatively, you can fill out our online contact form and we'll respond as soon as possible.