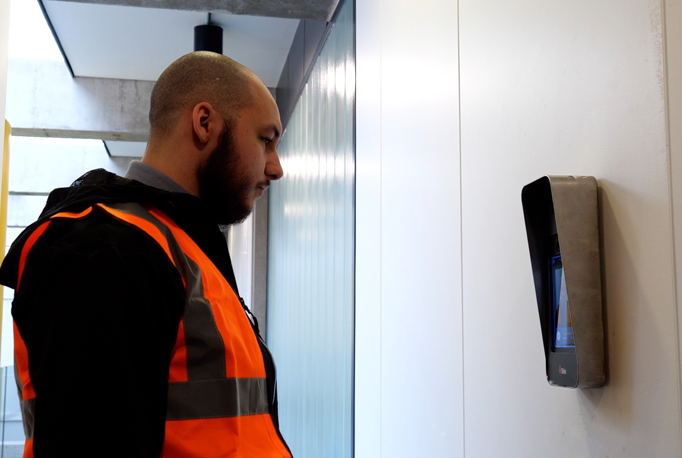 MSite has launched a new highly accurate Face Reader that integrates with MSite access control to allow safe, contactless access to site.
The new advanced software uses infrared and visual facial recognition, combined with complex algorithms to achieve unmatched authentication accuracy.
The system allows fully contactless access to sites, with users simply looking at the device. With the use of thermal detection the system performs a temperature check and denies access to anybody with a temperature over a configurable threshold. In addition, its infrared sensors enable authentication of faces in poor lighting conditions.
MSite's Face Reader has a bespoke anti-spoofing solution, ensuring a highly accurate biometric capture rate. The system allows for self-configuration and it is easy to enroll operatives directly from an existing MSite system. Further to this, when coupled with MSite's link to the CITB database, automatic retrieval of CSCS cardholder images means many site operatives do not need to be enrolled at all.
The MSite Face Reader and thermal detection software seamlessly integrates with MSite Access control, and its secure and fully encrypted data can easily be exported as reports for both site and company level. The housing in which the device sits is made from galvanized steel making it vandal resistant and keeps hardware inside protected.