Giving Hill Access to Succeed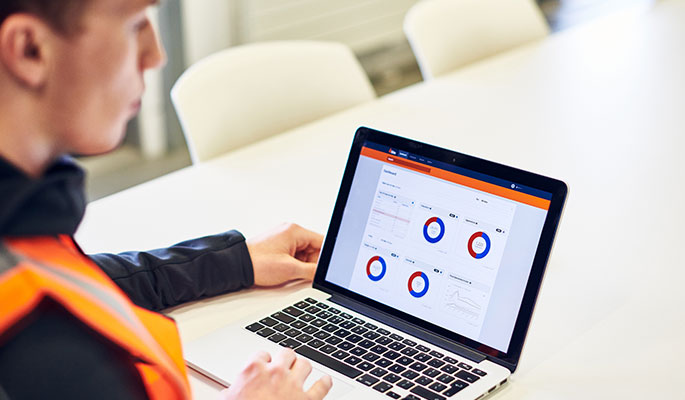 MSite and Hill have been working in partnership for over 4 years, through this time both companies have grown in size and stature. Hill are an award-winning 5 star housebuilder, creating beautiful and award-winning new homes. MSite are leaders in digital construction solutions, providing safe and secure site management tools that boost worker and project productivity.
When the companies first started to work together 4 years ago, Hill were looking for a way to better manage safe access to their sites for their workers, but they also wanted to better understand their workforce using reliable data. MSite, with the help of their access control turnstiles and online inductions were specialists in just that.
Hill build around 2,000 homes a year and have a pipeline of more than 5,000 homes and are also advocates of adopting new, cutting edge technology to continually improve every area of their business. For Hill the decision to partner with MSite was easy, with over 1.4 million registered users, and used by over 5000 sites, MSite has the experience, quality and proven track record that would ensure Hill were in safe hands.
Hill have gone from using biometric turnstiles only as a method of site access control, to now adopting the complete MSite solution, including a personalised online induction system, a delivery management tool, the MSite Workforce App and the new MSite Face Reader with temperature scanning to keep sites safe during COVID-19.
As both companies have expanded and developed, their partnership has grown and both businesses now better understand how to make Hill worksites safer, more efficient and increase productivity, through the use of data and insights provided by intuitive technologies. The strong relationship allows both businesses to challenge each other to keep improving through innovation.
Amongst some of Hill's biggest projects, South Westlands, The Meadows and S3 Madingley, using MSite products has ensured a more efficient onboarding of their workforce, enhanced safety for contractors, and provided key metric reports to help inform decisions based on real time data.
Before using MSite, Hill used an in person presentation to deliver inductions, the introduction of Online Inductions has saved time on site and can be fully audited. There was previously no way of reliably knowing time and attendance of their workforce on site, and no way to capture site performance data for business analysis purposes.
MSite is primarily used by Hill to deliver a consistent standard of inductions across their workforce to increase productivity – workers complete their Hill induction at home so that when they arrive on site they are ready to go straight to work, saving time and money.
MSite also provides key data to site managers, head office staff and senior management at Hill. Providing insights such as calculations of the hours worked by specific trades, what accreditations and competencies are active across their workforce and data to help calculate incident frequencies.
Neil Norman, Chief Executive Officer at MSite said, 'Over the past few years we have cultivated a great partnership with Hill, our products and tools have bolstered their already remarkable reputation in the house building construction sector.
We are delighted to have helped Hill overcome some of the challenges they have faced over the years and work with them to develop solutions to new obstacles as they arise.'
Paul Dyster, Group Head of HSE at Hill Group said, 'MSite have been an integral part of workforce management, productivity insights and health and safety checks for us at Hill.
Being ahead of the curve is something we take seriously, and early adoption of digitalizing processes within our business has enabled us to use the data that that the use of MSite tools gives us, to make informed decisions to increase productivity on all of our sites.'