MSite Announces Procore Product Integration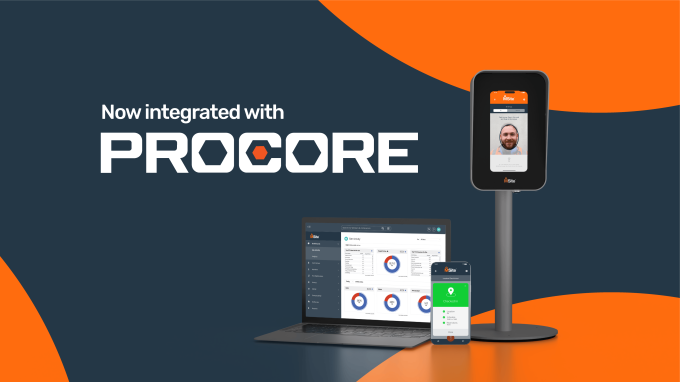 The newly launched tech partnership between MSite, a leading workforce management and access control solution, and Procore Technologies, Inc., a leading provider of construction management software, will save time for construction site teams by synching records across two of the UK's market-leading ConTech solutions
MSite enables site operatives to pre-register, complete an online induction and pre-book their site orientation before arriving at site. The new data connection means the worker profile created on MSite will automatically sync with the site's Procore environment.
MSite also offers a range of access, time and attendance tools, including biometric turnstiles, portable face recognition technology and geo-fencing Apps and with the new integration, time and attendance captured in MSite will create Timecard entries in Procore.
This new partnership means workers no longer need to enroll on each system separately and time and attendance data is automatically populated in Procore.
Robert Brent

CEO, MSite
"Our new integration with Procore is great news for busy sites who wish to operate in a safe and more streamlined way. Procore is a fantastic platform that is widely used in construction, so our partnership will benefit those who want to use two best-in-class systems without doubling the data input. We are also excited by Procore's international reach and look forward to the future opportunities it may bring as we expand into new geographies."
Kris Legienzia

VP of Global Partnerships and Alliances at Procore
"We're excited about the partnership with MSite and the benefits it will bring to customers. MSite is a well-established and popular workforce management system that is used by many of the UK's major contractors, so we look forward to seeing our systems working in tandem to drive new efficiencies across hundreds of sites."