MSite apps are made for each other
MSite are introducing their latest tool for driving site safety and productivity, the Supervisor App. This upgraded system works in perfect sync with the MSite Workforce App, and allows on site supervisors greater oversight of their on-site workforce.
The Supervisor App uses completely contactless biometric authentication, when working in conjunction with the Workforce App. Additionally it can be operated by a supervisor for workers who do not have the MSite Workforce app. The software uses the supervisor's, mobile or tablet device to run the app, with a Kiosk mode that enables workers to clock in and out using the MSite Workforce app, so there is no need for specialist hardware or installation services.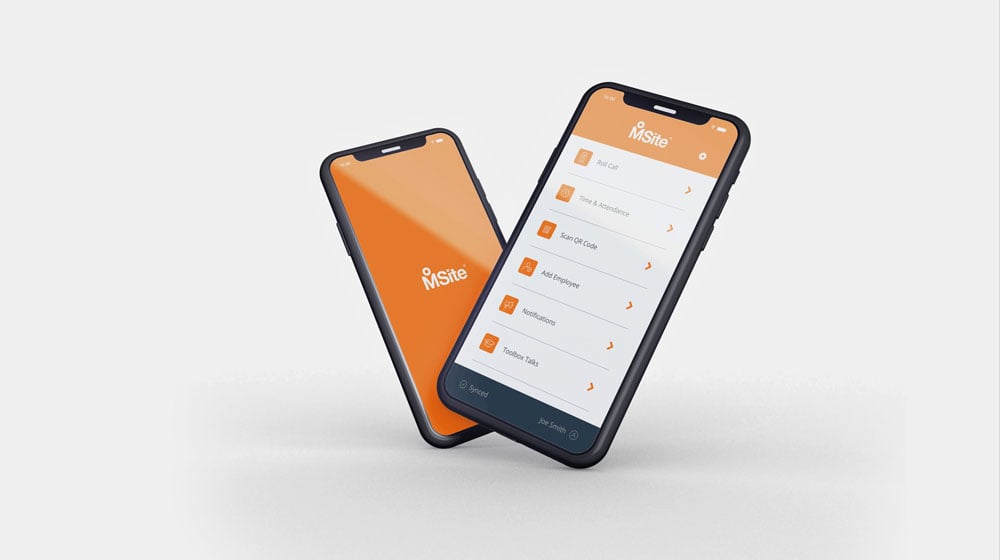 In addition to the great features supervisors are already used to working with on the MSite Workforce App, the MSite Supervisor App allows site managers to see who is compliant with training attainment and skills certification. It supports document uploads and GPS location checks for time and attendance, making this the ideal solution for monitoring gangs of workers, and for sites with no fixed perimeter. The Apps are the perfect partners for optimal digital workforce management.
Chief Executive Officer of MSite, Neil Norman said;
"The integration of the Supervisor App with our successful Workforce App is the natural progression and one that the industry is sure to welcome. Giving site managers scope to gain in-depth knowledge about who is on their site and what they're doing is incredibly important for safety and productivity, and our Apps do just that.
The Supervisor App has already proven useful during the current pandemic, by allowing manual time and attendance entry, while the Workforce App provides a contact free biometric access option. Combining the two creates a really powerful new tool, not only for Covid-safe operation but also for non-perimeterised sites and small gangs of workers to capture worker time and attendance within the MSite system.
Creating systems that can help make workplaces safer and increase productivity by helping our clients manage their workforce in the most efficient ways possible is something that we're incredibly passionate about."