MSite Supervisor App
The MSite Supervisor App gives you a multitude of MSite software tools at your fingertips. It's a low-cost alternative to biometric hardware, working alongside our MSite Workforce App to help manage your on-site workforce.
This App is compatible with devices that are up to five years old. It will work with the latest operating system plus the two previous versions, so we recommend regular software updates to get the best from it.
Leading the way
The Supervisor App is ideal for smaller construction projects and remote sites with no fixed perimeter, driving out workforce productivity and safety into every corner of the industry.
The App brings together mobile biometrics, geotagging and an array of MSite software modules all in one place. It can even be used offline, syncing with the central MSite system each time the device picks up a signal.
Download Product Overview
Fill in the form to download the MSite Supervisor App Overview
Easily Track and Report on Time & Attendance
MSite Supervisor App supports contactless self-service time & attendance while in 'kiosk mode' for workers using the MSite Workforce App, with GPS confirming the transaction on site.
You can record attendance at Toolbox Talks and Training too!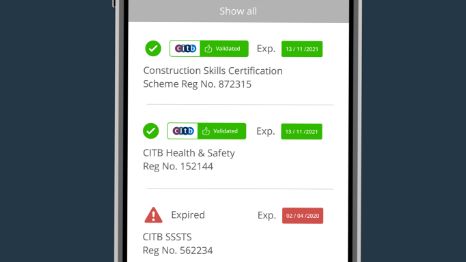 Mobile ID allows Supervisor App users to search for T&A data, Training Attendance and Accreditation data on the spot when worker presents MSite Workforce App.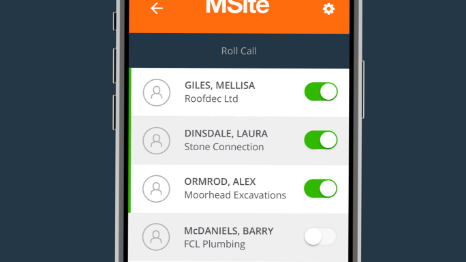 Conduct Roll Call during an Emergency
Mark individuals "Off Site" as you confirm they are at the muster point. Several muster points? No problem - roll call data can be synced across multiple devices in real time.
This must have safety feature could quite literally save lives!
Find out more about how you can benefit from MSite's reliable, safety-enhancing workforce management tools.