Half-Height Turnstiles
Our half-height turnstiles are suited to indoor use, offering a reliable and fast entry solution for your site, welfare areas or site office.
Fully utilise your half-height turnstile by combining it with one of our biometric readers for secure access control that enables you to report on time and attendance while blocking unauthorised persons.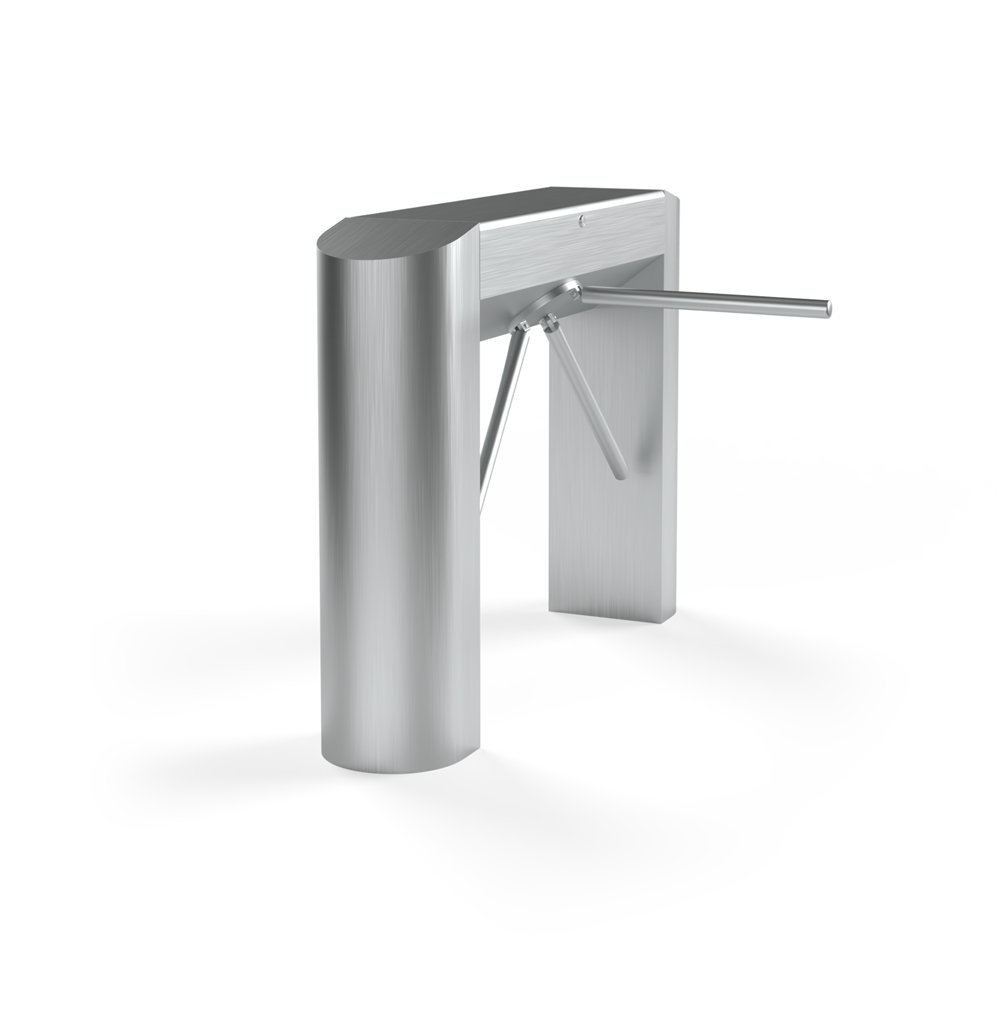 Choose half-height turnstiles for a quick yet robust access solution
Need a secure way to monitor who enters your premises but don't want to sacrifice space or speed? MSite's half-height turnstile is the ideal solution to allow authorised workers easy access and exit while preventing unauthorised visitors from entering.

Specifically made to save precious space while preventing build-up, this access turnstile instantly grants entry once a worker's credentials are provided, moving promptly from a fully locked state to a smooth and resistance-free turning motion - keeping everything moving like clockwork.

A half-height turnstile with specs to impress
Crafted from rugged stainless steel for exceptional durability, our half-height turnstiles are crafted to handle the hustle and bustle of busy sites day in and day out.
A slim-style body with squared ends makes for an aesthetically pleasing finish, while avoiding any sharp edges passers-by could catch themselves on, for a half-height turnstile that's both easy and safe to use every time.
Running at an easy-to-maintain 230 volts, our half-height turnstiles are powerful tools to add to your site security.
Biometric turnstiles for ultimate monitoring
On its own, MSite's half-height turnstile is a fantastic site security addition. But combined with the MSite Face solution, it becomes something else entirely.

Facial recognition software means only workers with the correct permissions and authorisation can pass through the turnstile and access your site, while unauthorised visitors are kept at the door.

MSite Face can also allow/deny access based on worker qualifications and experience by utilising a pre-loaded database, meaning workers without the correct papers won't be allowed through - a surefire way to reduce the risk of accidents.
Do someone a good turn with turnstile biometric access control
✔️ Enticing extras to boost your security
DDA compliant pass gate is also available in addition to directional indicator lights.
✔️ Fire alarm integration
Integrate your fire alarm system to our turnstiles to use free rotation when triggered.
✔️ Silent operation
The stainless steel 3-arm rotor runs smooth and quiet, providing uninterrupted access for busy environments.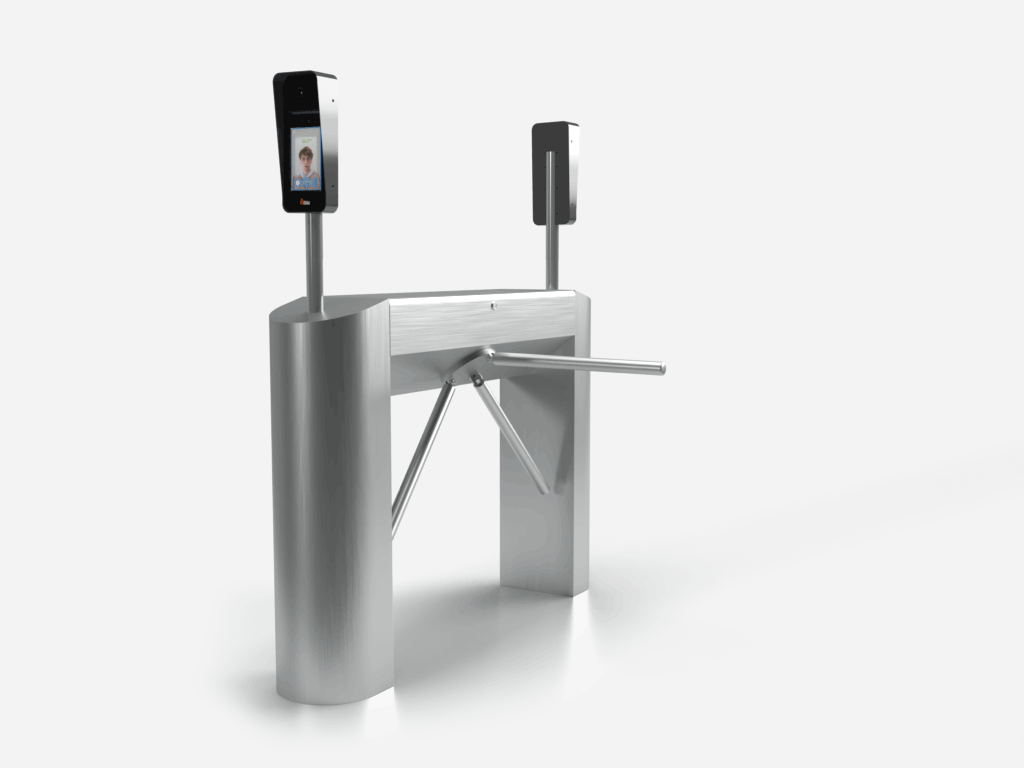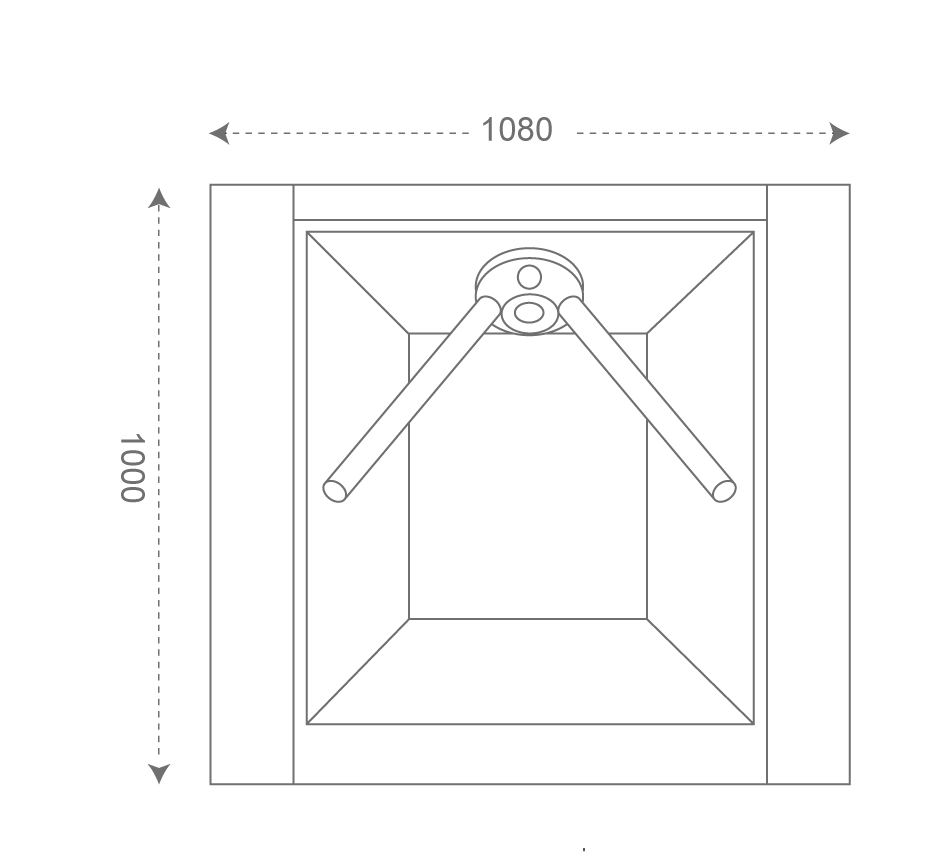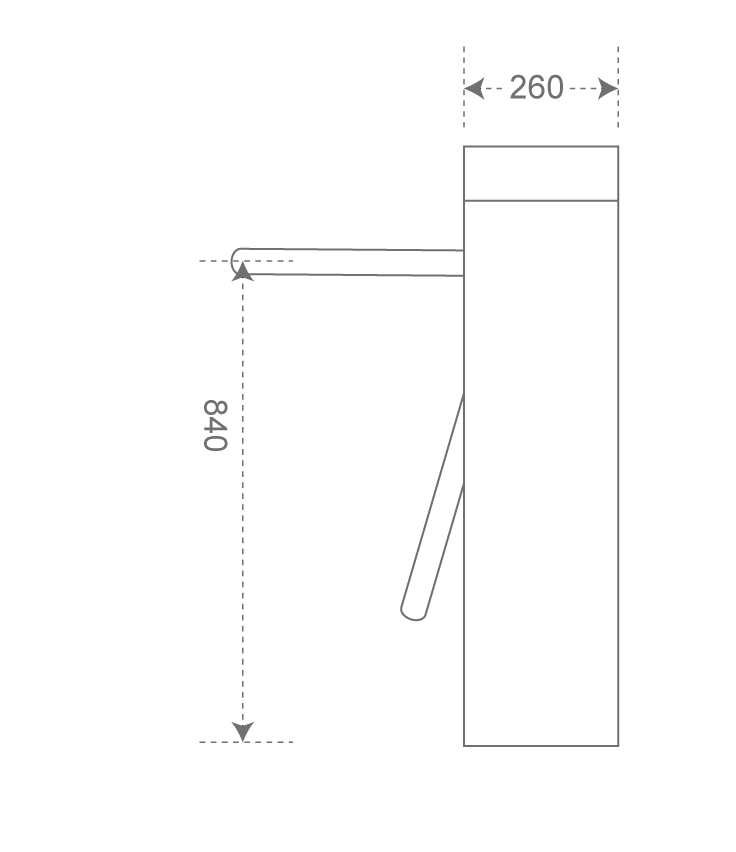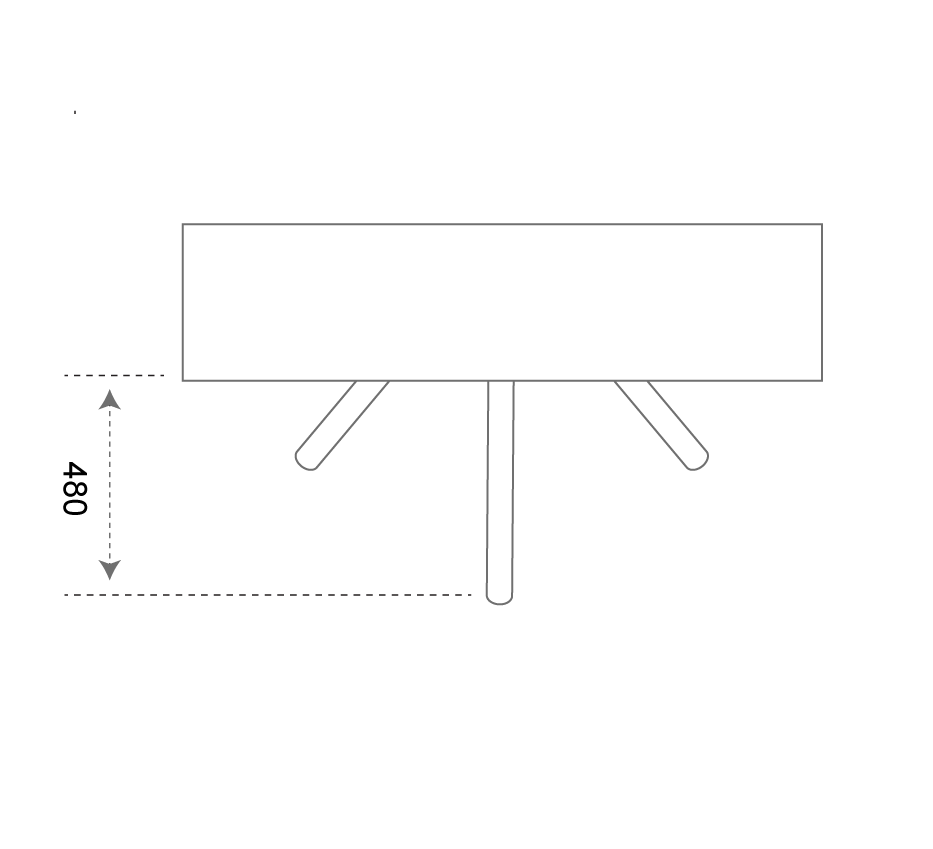 Units are delivered on flatbed vehicle. These are then offloaded with a manual lift assy (or tail lift) and pump trucked to location of work.
Delivery / Offload Information
Flat level secure floor to mount turnstile.
If located outdoors 240v isolated fused spur at unit location.
If cable route under floor not available, customer to provide goal post.
Partitioning for half height turnstile.
Cable route under floor into half height location (needs to originate from fuse spur location).
Partitioning of wall must allow for mounting of Biometric Reader.
Find out more about how you can benefit from MSite's reliable, safety-enhancing workforce management tools
How quickly does the MSite Face perform biometric transactions with the half-height turnstile?
Where should I use a half-height turnstile?
Can I block entry to unauthorised workers?