Delivery Management
MSite Delivery Management is a full site delivery scheduling tool supporting Site Managers in organising their construction site deliveries.
Suppliers who are making a delivery to your site can pre-book their delivery slots online, prior to their arrival on site. The module also enables CO2 reporting against deliveries.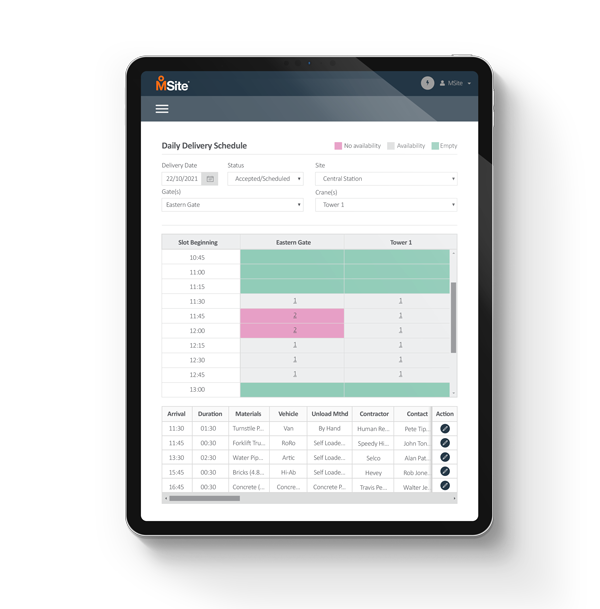 Deliver the Goods
Manage your site deliveries and plan for your on-site plant and manpower, whilst providing a digital audit trail of past, current, and future deliveries.
Download the Delivery Management Overview
Fill in the form to download the MSite Delivery Management overview
I've been expecting you
Through Delivery Management your site team can be prepared and have the right resource and plant ready to accept deliveries when they arrive, as you'll be expecting them. Enable your workers to thrive in a safe environment with minimal unplanned disruptions to their labour.
Everybody needs good neighbours
Managing the timing and flow of large vehicles to your site can help you be a responsible neighbour in the local community. For example, help prevent unnecessary congestion by avoiding several delivery vehicles arriving at once, or play it safe by ensuring no large HGV deliveries are scheduled around school start and finish times if there is a school nearby.

Automated Email Notification
Email notifications are auto-generated when a supplier submits a booking request or when a booking is accepted/rejected.

Industry Compliant
Check if delivery vehicles have FORS, and ensure that adequate lift plans and RAMS are in place for each delivery.

Carbon Emission Reporting
Records the distance the delivery vehicle is covering and therefore contributing to your site's carbon footprint.
A lasting digital trail
Digitalise all your delivery data to show planning, auditing and proof of delivery.
Use our digital receipting feature with a mobile or tablet device to record the arrival of a delivery. No longer worry about losing records or wasting time on lengthy admin tasks.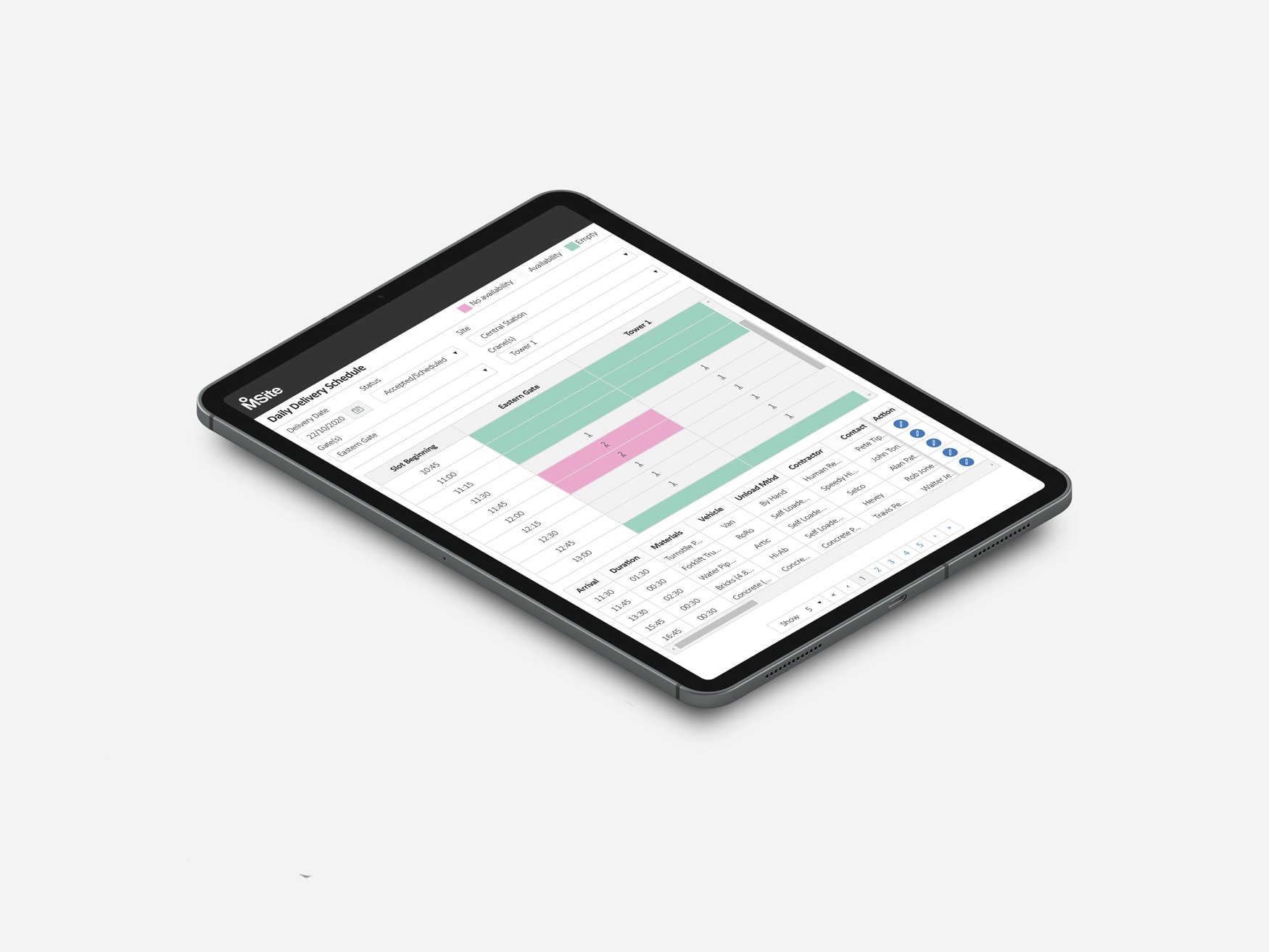 What type of information is needed to book a delivery slot?
How does the site team approve a delivery slot?
Is the solution GDPR compliant?