For Your Peace of Mind
Our Supervisor App allows you to check worker accreditations and competencies on the spot so you can check a worker has the right skillset for the task at hand.
Coming soon: You will be able to use facial recognition for this important function, making it quicker and easier than ever!
Download the MSite Supervisor Overview
Fill in the form to download the MSite Supervisor overview

Roll Call
In the event of a site evacuation, you can run a Roll Call via the App. It syncs across multiple devices / muster points and uses live data.

Connectivity
You can use WiFi only or WiFi and mobile data. Supervisor App can work offline and sync when back online.
Fatigue Management
When paired with MSite Fatigue Management, workers can input estimated travel times at the start of each shift for fatigue reporting.
Compatible with most devices
MSite Supervisor App is compatible with most Android and Apple devices, and is updated regularly to ensure it works effectively with the latest 3 versions of the operating systems. See FAQs for more information about device compatibility.
Add Important Info to Worker Profiles
Take notes, photos or documents on Supervisor app and assign them to a worker's MSite profile. Simply scan the QR code provided by MSite and take a photograph of a worker (e.g. a headshot or photo of passport) to automatically link your chosen documents and photos to your selected worker's profile.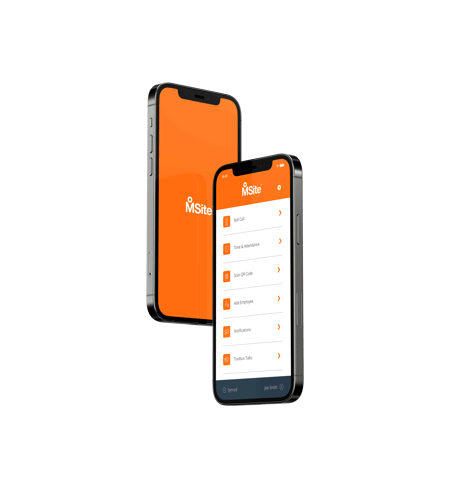 How quickly does the Supervisor App perform biometric transactions?
How easy is it to enrol a worker's faces onto MSite?
What are the system requirements for the Supervisor App?
Is the solution GDPR compliant?