Check our specs
Our POD can be used with either MSite Face Reader solely or MSite Fingerprint Reader to sign in and access sites. Guaranteed for up to 5 million rotations, MSite POD is highly efficient and will keep your team moving.
Reliable access control – get in!
With your customised set-up of choice, you can easily monitor who is on site at any time and block access if they do not have a right to be there. The workers identity is verified against their unique MSite profile, allowing access to site through the POD.

Site Security
Securely manage who is on your site and if they have the right to be there through biometric technology.

MSite Integration
Integrated software enables you to automatically restrict site access of workers against your site's criteria.

Fire Alarm Integration
Able to seamlessly integrate with wireless fire alarm system to automatically set turnstiles to free spin the moment an alarm is triggered.
POD + Reader = A powerful combination
✔️ Available in your company colours and branding.
✔️ Time & Attendance data gathered can be used to improve operations, for example reviewing actual hours worked vs planned hours.
✔️ Report on social value: local labour, carbon footprint and apprentices on site. Also health & safety KPIs such as worker to supervisor ratios, training log and worker competencies.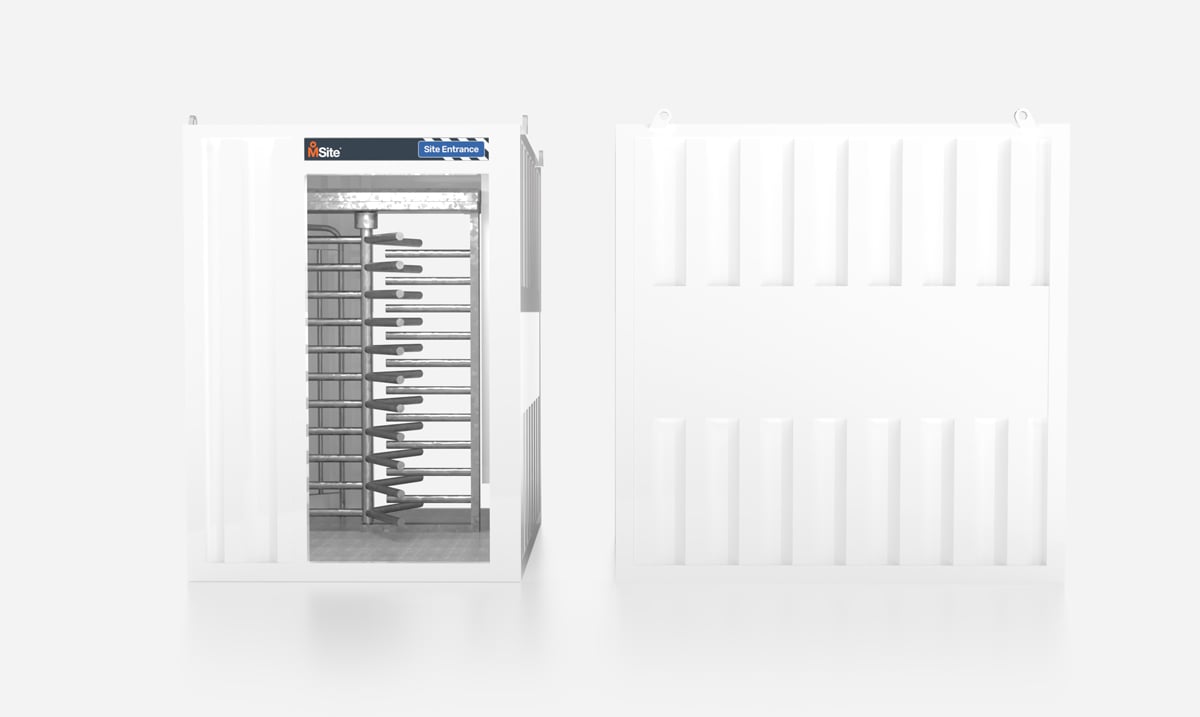 Required before installation
Flat level hard core surface for Pod.
Hiab access to Pod location with height of at least 8m. (If less than 8m height available inform MSite)
32amp commando socket or 240v isolated fused spur at POD location.
All measurements in mm. Actual Pod specification may vary depending on each specific model.
Find out more about how you can benefit from MSite's reliable, safety-enhancing workforce management tools
What biometric hardware does the MSite POD contain?
Does the MSite POD integrate with wireless fire alarm systems?
What power supply does the MSite POD require?
What connectivity requirements does the MSite POD have?