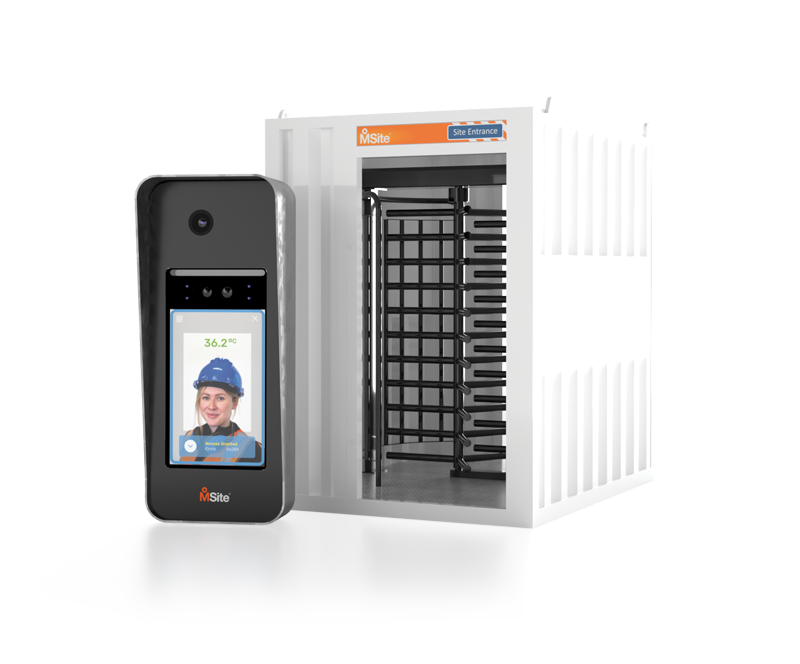 Whether your site is perimiterised or not, MSite can provide an access and attendance solution. Our market leading access control turnstiles can keep your site or specific zones secure, but it's the software behind the kit that powers our products and captures your workforce data.
Download Product Overview
Fill in the form to download the MSite Access & Attendance overview
Reliable Access Control - Get in!
MSite's Access & Attendance product securely manages construction site access through the latest biometric technology. MSite offers three access control and attendance options, depending on your site setup, including contact-free options. Our system provides visibility of exactly who is on site at any given time and can block access if they do not have a right to be there.

Site teams can capture data, vet access and manage construction site employees and security in one centralised place. The access and attendance data means you can generate detailed reports, live dashboards and email alerts, which can be viewed at site or group level.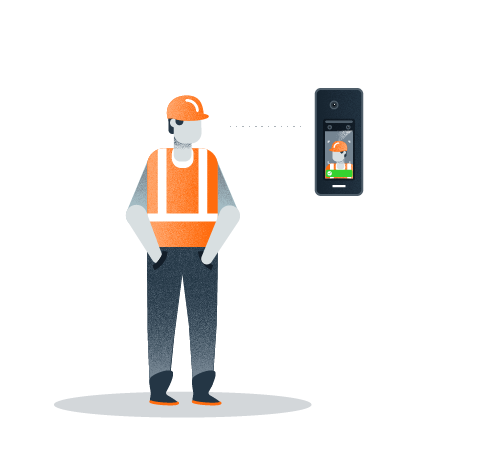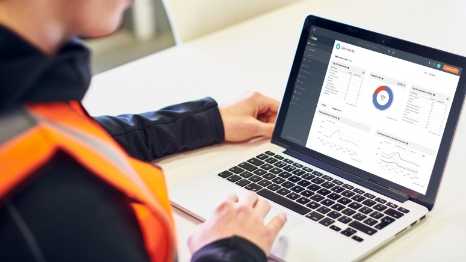 Management made easy with powerful data
Site management can monitor the site's workforce data with full KPI reporting, including subcontractors' attendance records. Meanwhile, subcontractors can track their team's attendance and record time spent on the site, useful for productivity reporting purposes.
If used across multiple sites, head offices can also access the data for all sites using MSite software.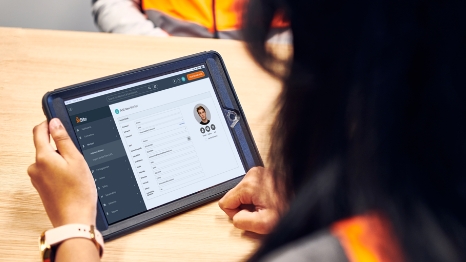 No pretenders - have confidence that every worker has been verified
Our biometric access control and attendance hardware integrates with MSite software, verifying each worker's individual profile to grant site (or area) entry and log attendance in line with company access and health and safety policies.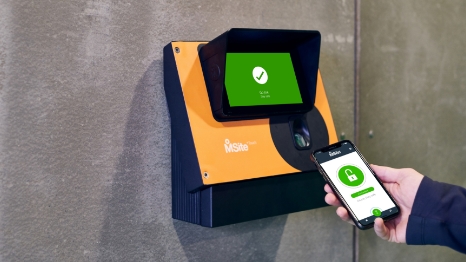 Contact-free biometric site entry to reduce the spread of germs
Operatives can use their phone's own biometrics (e.g. facial recognition or fingerprint) via the Workforce App to safely and securely enter or clock in to site.
Find out more about how you can benefit from MSite's reliable, safety-enhancing workforce management tools.