MSite Face Mini is a flexible facial recognition unit for registering workers on site to track time and attendance.
Designed for indoor use, Face Mini is designed to be mobile, so can be moved about easily, making it perfect to manage workforces in fit-out, housebuilding or specific areas on construction sites such as welfare.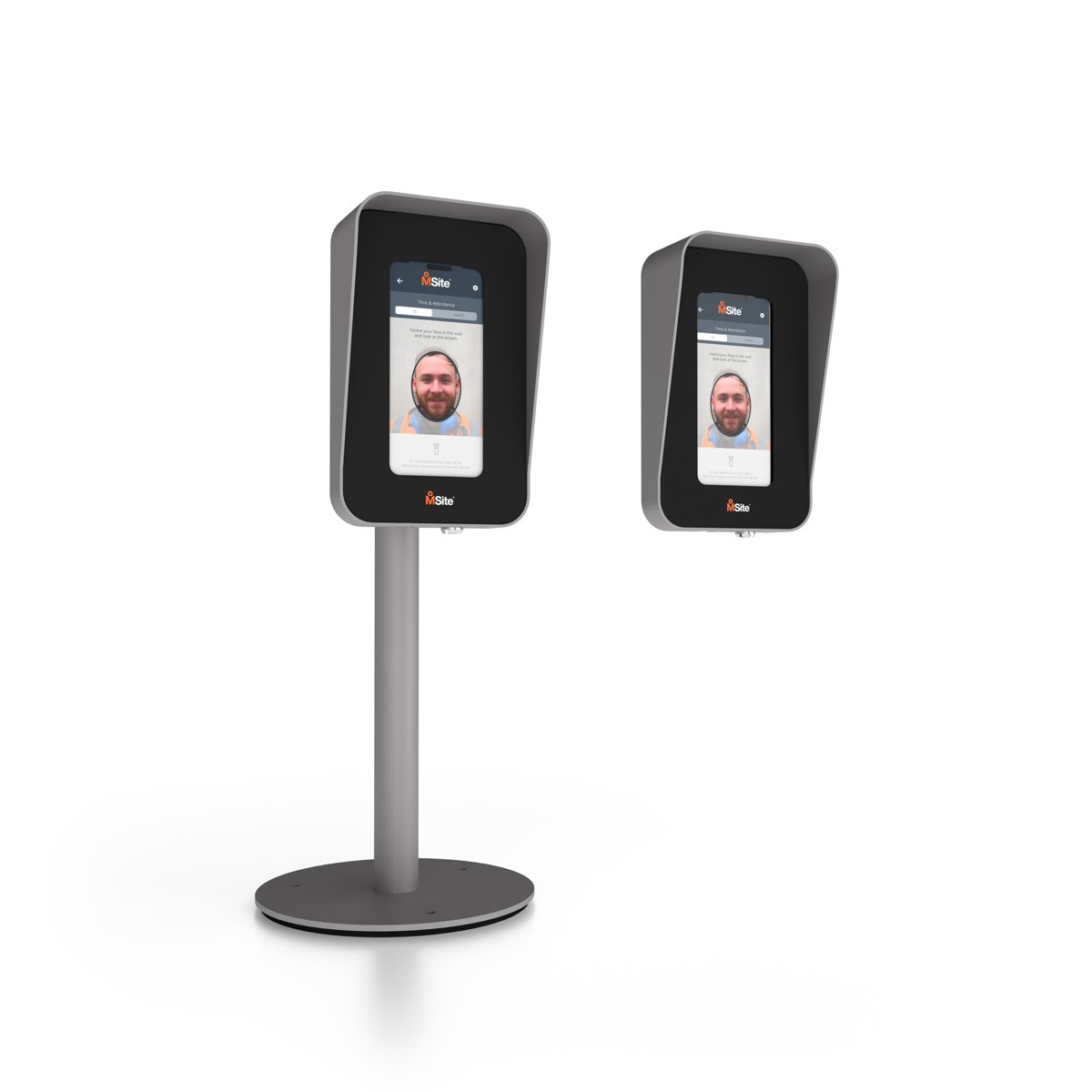 Set your sites on this!
Face Mini allows you to effortlessly manage your team's time and attendance, knowing who is on site and when.
Download the MSite Face Mini Overview
Fill in the form to download the MSite Face Mini overview
Small But Mighty
It provides super-fast sign in via face recognition to register time and attendance of your workforce on site. The screen displays guidance to workers on how to sign-in, ensuring a smooth process.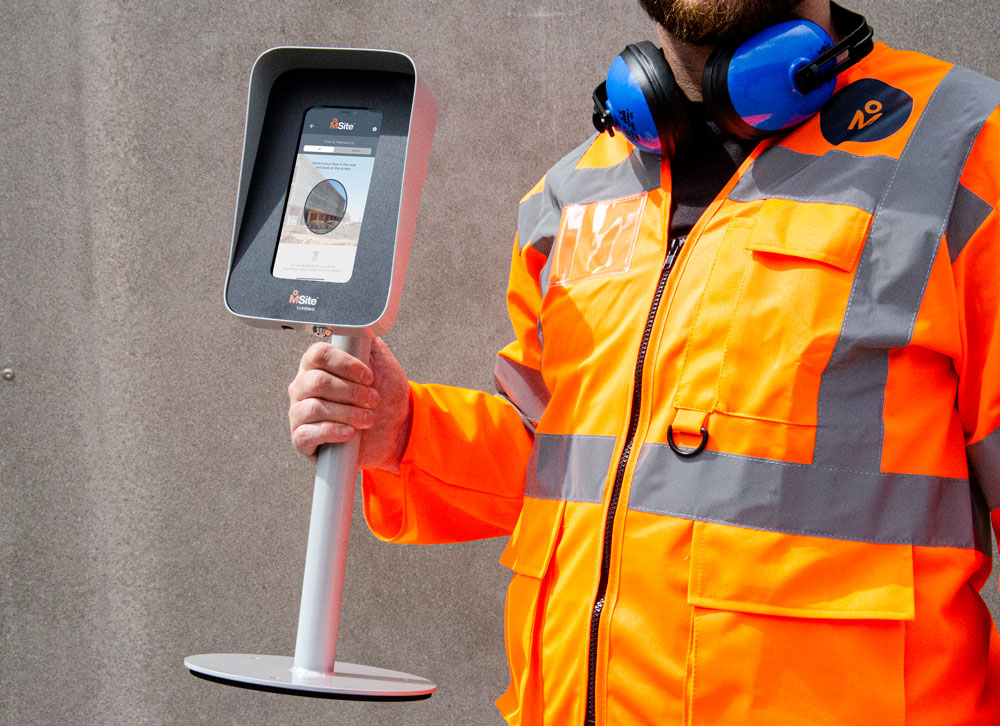 Easy enrolment
It's quick and easy to create workers' biometric profiles for your Face Mini.

Two mounting options
Face Mini can be used with a desktop stand or wall mounted, with durable casing.

Hassle-free Setup
Built-in Wifi and 4G connectivity mean it's easy to connect to the internet.
Expect big things
✔️ Quick and reliable capture Less than 0.5 seconds to scan facial features for fast clocking in and out.
✔️ Anti-Spoofing 3D depth sensing camera technology ensures that photos of workers can't be recognised by the face reader to prevent fraudulent entries.
✔️Offline use Face Mini can work offline and syncs with the wider system when reconnected to the internet.*

* Face Mini needs to access the internet once every 24 hours to sync.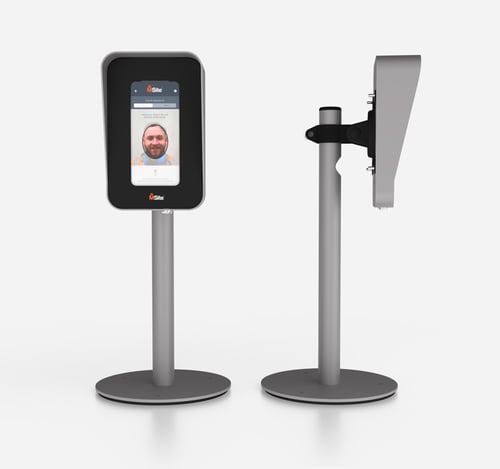 How easy is it to assemble?
How do I enrol a worker's face onto the Face Mini?
Is the solution GDPR compliant?